Introduction
The effects of land cover and urban forests on the Pike River watershed in Racine, WI (98.1 km2, Figure I.1) were evaluated as part of the Great Lakes Restoration Initiative (GLRI: https://www.glri.us/) program. This report is intended to provide data and information for local land managers to help reduce runoff, improve water quality and protect and restore the largest system of fresh surface water in the world – the Great Lakes. This report details the methodology and results of the following analyses:
Chapter 1: land cover influences on water flow and quality
Chapter 2: optimal locations for land management to reduce nutrient loading
Chapter 3: maps of available spaces to increase tree cover
Chapter 4: recommendations on the best tree species to reduce runoff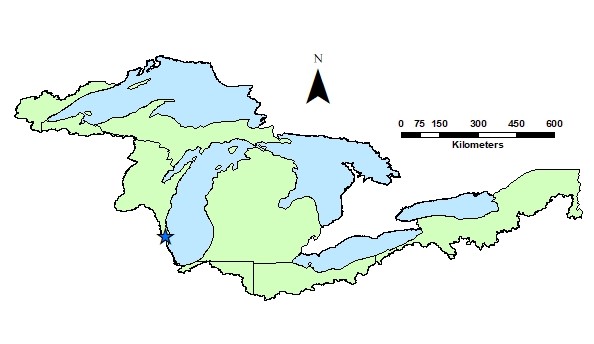 Figure I.1. Location of the Pike River watershed within the Great Lakes basin. The blue star indicates the watershed drainage point.